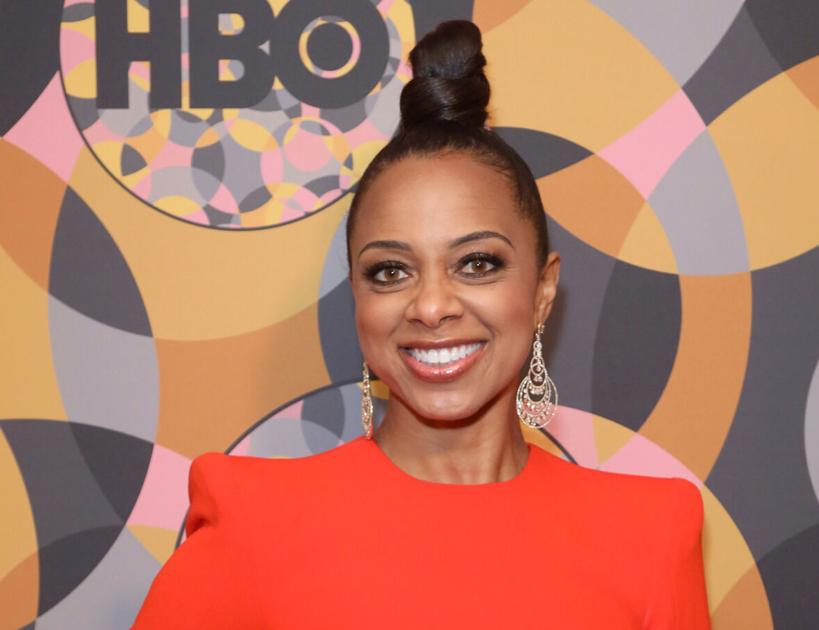 On Thursday, Nischelle Turner was named the new co-host of celebrity news show Entertainment Tonight. Her promotion makes history as she becomes the first black woman to host the show.
She'll join Kevin Frazier, another black host, and together the duo marks the first time Entertainment Tonight has been completely hosted by black anchors in 40 years on the air.
When Turner heard the news of her promotion, she wept.
"The tears just fell for a lot of different reasons," said Turner. "But I think the biggest thing is that I didn't expect it. It messed everything up in the best possible way.
"My mother always said if it is for you, it is for you," she said.
Turner has maintained this phrase throughout her career as a journalist for more than 20 years.
During this time she has had various experiences.
During Turner's time at the Missouri School of Journalism, she was a reporter for KOMU. After completing her bachelor's degree in broadcast news in 1998, she worked as a reporter and presenter in Evansville, Indiana and later in New Orleans. After that, she covered sports for Fox. She later moved to KTTV in Los Angeles, where she worked as a reporter for "Good Day LA" and as a presenter for "Good Day LA Weekend".
Now she not only hosts the nightly entertainment program for Entertainment Tonight, but also contributes to CNN's entertainment segments, including CNN Newsroom, New Day and CNN Tonight.
Although Turner has found her home at Entertainment Tonight since joining as correspondent and co-host on the weekend, the four-time Emmy Award-winning journalist has not forgotten her origins.
Turner grew up in Columbia and attended Rock Bridge Elementary, Jefferson Middle School, and Rock Bridge High School. Although she has had many experiences in Colombia, she thinks that her education was one of the most important.
"My mother didn't have a great formal education, and neither did my grandmother," said Turner. "But they always knew the importance of education and always pushed me to believe whatever I could do, I would."
She said the attitude is characteristic of Colombia as a whole.
"We're the small town in the middle of St. Louis and Kansas City that makes some of the best and brightest in the country," said Turner. "I'm so proud of where I come from."
Turner's college years were some of the most important for her. It was at MU that she got her first introduction to what she would do for the rest of her career.
"When I entered KOMU on my first day, I was horrible," she said. "I was really not good. But Stacey Woelfel, who was the new director and my professor at the time, saw something in me and I kept coming back and he took me to work."
Along with the hard work and dedication that brought her to her career, Turner took inspiration from those who came before her, especially black journalists. It all started when she saw her first black female journalist on television, alumna April Eaton of the Missouri School of Journalism.
"I remember when I was a kid (saw her) and I thought 'Whoa'," said Turner. "I remember to this day because pictures are important and it's important to see someone who looks like you."
Turner hopes to be that example to other people who come after her.
"I want the little girls at home, in downtown Missouri or wherever, to look at me and say, 'This picture is important,'" said Turner.
"Whether it was April Eaton or Carole Simpson or Oprah Winfrey, I hope to follow in those footsteps and stand on those shoulders – and those are some broad shoulders that came before me – and be someone else's stepping stone."
In her new role, Turner also hopes to fuel the support her community has given her. She grew up in a family that believed in a life of service, she said, and remembering where you are from, too.
"I've had so much support from central Missouri," said Turner. "It's overwhelming how much support my local community has given me. It's really confident and really special."